Registration Begins March 5, 2021
This application is for students that have ESY marked YES on their IEP.


ESY dates for this school year are June 28 through July 23, 2021.
Contact us
Special Education Department

Extended School Year Office

Cajon Valley Union School District
750 E. Main Street
El Cajon, CA 92020

Main Phone Line: 619.590.8599

Fax: 619.588.3673

Hours: 8:00 a.m. to 4:00 p.m.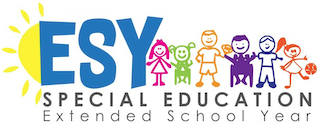 Last Modified on March 1, 2021