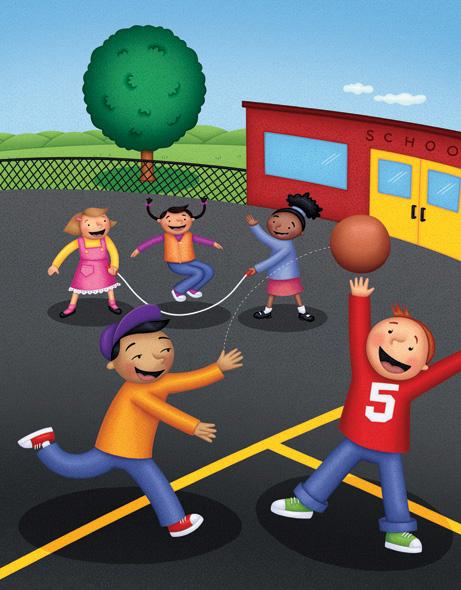 General Playground Rules


Students are to keep hands and feet to themselves at all times. The "hands off" policy is enforced at all times and includes pulling and tugging at clothing, play fighting, and wrestling.

The only items allowed at school from home are items that support learning such as pencils, rulers, and notebooks.

Toys of any type are not to be brought to school.

If an item is brought for sharing it must remain in a bag or backpack throughout the day and only brought out during the sharing time.

All game rules must be followed at all times. If there is a disagreement use a strategy to solve it (take a vote, rock-paper-scissors), or seek the help of a staff member on duty.

Students must play designated games in designated areas.

Climbing on any of the tables or poles is not permitted.

Playing and/or running in the hallways is not permitted.

All snacks must be eaten at the lunch benches.

Listen for any whistle being blown. When you hear a whistle stop and pay attention. If the whistle is intended for another student you may continue playing.

The swings must be used in a safe manner. There is no twisting or swinging side to side on the swings. Students on the swings are not allowed to be pushed and students waiting for a turn must stand in front of the swings to count.

When the bell rings all students must immediately stop playing and walk to their line.

All staff members are to be treated respectfully at all times.