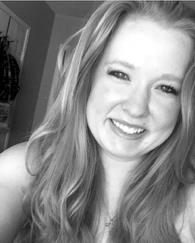 Phone:
Email:
Degrees and Certifications:
Anjelika Cannon

Hi! My name is Anjelika Cannon and I am very excited to be a part of the Fuerte family. I grew up in El Cajon and recently moved back from Spokane, Washington. I graduated from Gonzaga University with my Bachelor's in Education in Special Education as well as a reading endorsement. I was a Fuerte Falcon, Hillsdale Husky and a Steele Canyon Cougar.

During my time at Gonzaga, I was able to experience numerous education settings including special day classes, general education classes, resource rooms, an ABLE room and even a therapeutic horse ranch. I love learning in different environments and experiencing different techniques because every child is unique and not one method works for all children; instead I find creative and fun ways that will entice all modals of learning.

During my first year at Gonzaga, I was placed in a 6th grade general education classroom as well as a 2nd / 3rd grade resource room. During my second year, I was placed in a 5th grade general education classroom, a preschool special day class and a therapeutic horse ranch for adults with disabilities. During my third year, I was placed in a combo 7th / 8th special day classroom where I worked with students with moderate to severe disabilities. During the summer of 2018, I volunteered at an ESY (Extended School Year) inside an Autism centered classroom, BI (Behavior Intervention) classroom and APE (Adapted Physical Education). During my last year at Gonzaga, I completed my student teaching in a 7th/8th moderate to severe special day class and I worked with two 4th graders who were ELL (English Language Learners) on Saturday mornings for "Saturday Literacy". During the summer of 2019, I taught an ELL class and I had over 24 languages spoken in my room. Throughout my years, I was able to learn positive reinforcement strategies, differentiation techniques, ABA (Applied Behavior Analysis) techniques, and ELL strategies integrating all of them throughout the numerous placements.

My classroom will be a welcoming and safe place for students. I feel that should be comfortable in an environment before learning can happen. I have a strong passion for working with student with different abilities and I am a strong advocate for inclusion. I love that minds work differently and that not all people are the same. Differences create growth and understanding for people.

In my free time, I love to take my dogs, Jack and Rose, to dog beach, hang out with my identical twin sister, and watch Friends with my cat "Fay Fay". The best part of my entire summer is when I volunteer at a special needs summer camp up in Big Bear for a week every year. This place is where love, compassion, acceptance, and understanding all come together as one.